Based on Considering the Atmosphere of Our Home in Our Child's Education
by Gina Guerrero Roldan
Remember the childhood years we spent at home—the educational morning shows we watched, the weekends we spent in the garden, and even the nights we spent finishing school projects growing up? The atmosphere in our home when we were younger leaves an imprint that we bring to adulthood. The materials, experiences and circumstances we had make up that atmosphere. Let's look more into these three important elements and assess our own homes, especially now that we have children. What do we need to purge, throw away or stop doing? What do we need to keep, treasure and strengthen?
1. Engage in Creative Play
 Let us assess the toys of our children: Are there more passive toys than active toys? Are there toys that we can keep because we think our children can learn much from? Are there toys that we can probably set aside?
Did you know? Active toys promote passive learning while passive toys promote active learning.
If a toy exists just for the sake of entertaining or diverting the attention of a child, then we might categorize them as active toys. The child just receives all these, without acting on them. An example of an active toy are electronic gadgets, where often the child just watches the screen all the time, being entertained by whatever video that is playing. On the other hand, there are the passive toys: these are toys that respond when a child manipulates them, thereby, urging the child to be more imaginative and creative.
Building blocks, jigsaw puzzles and balls—these passive toys bring your little one's imagination to life! Try stepping up his creative play during bath time, with a shape-shifting (and dirt-busting!) wiggly washing wonder, Jiggly Bath Jelly!
 2. Fuel with Healthy Snacks
Plan out your meals and keep them balanced and healthy; include enough variety to encourage eating more. Your children will be hungry all the time and they would often opt for sweets and junk food. Have nutritious food always ready then: prepare slices of fruits, corn, carrots, or an entire vegetable salad that they can munch on as they study or play.
 Before meals, remind your child the importance of handwashing. Using natural hand soaps reduces the risk of disease causing germs (and harmful chemicals too!).
Make good oral hygiene part of their after-eating-routine too. Choose a natural toothpaste specially made for kids—sweet and sting-free, with a mild hint of mint.
  3. Read Up & Discover
When it comes to reading books, keep in mind that books are not created equal. Serving them as part of their learning feast must help hone them too. So when it comes to selecting books, let us ask ourselves, are these books uplifting? Do they encourage our children to imagine more, to think more and to grow more?
Story Time Tip: When reading to your child, make sure to free your material from dust to avoid inhalation. Take time to sanitize book covers, tables and even their hands for a germ-free bonding time.
4. Stay Tuned
Musical instruments are also valuable possessions at home. Basically any instrument will do; as long as the child has access to it, music will be created. It need not be expensive, but it would sure be even more worthwhile an investment if it is durable and can last a long time.
The experience of pretend play, the experience of creating art, the experience of poetry even—these also make up the atmosphere.
5. Make a Playlist
Listening can influence our children's way of writing or speaking. Read to your children a poem each day and let the beauty of spoken word influence their way of speaking or writing. Listen to classical music. Making a playlist and exposing our children to beautiful music while they study or play can help them relax and develop good rhythm.
 6. Get Involved
Attending special classes can also help. Maybe your child wants to learn soccer, to learn how to play the violin, or to learn how to dance ballet. These are all valuable and good, but make sure that these activities help the children grow, and are not there just to fill their time.
When trying new activities, especially outdoors, it's always best to stay protected against disease-causing germs, harmful UV rays and skin-irritating bug bites. Keeping soap, sunscreen and insect repellent close has its rewards. ;)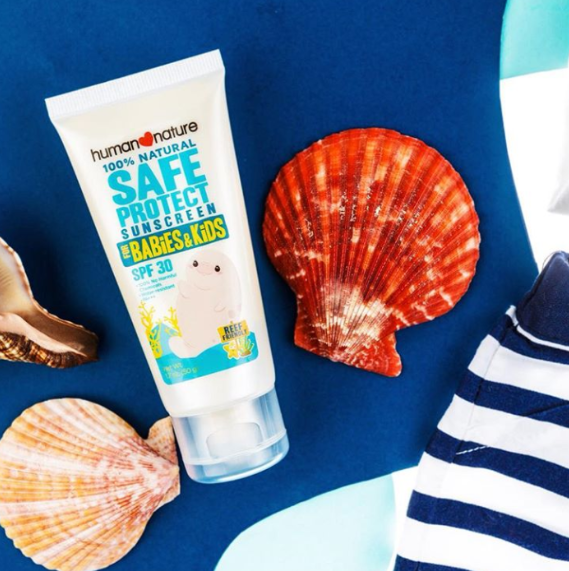 7. Talk About Feelings
Remember the movie Inside Out? We find out there that all emotions of the character Riley are important, even Sadness. Let your child know that it's normal to experience different emotions and that we are here to help them deal with whatever emotion that they may be experiencing.
When he receives a long-awaited toy, help him express the feeling of joy in several but appropriate ways. When she accidentally breaks a plate, help her understand the feeling of disappointment, and the need to be careful in handling breakable things and to learn from the experience.
 8. Create Rhythm Not Routine… and Embrace Boredom!
Create a rhythm for each day. Some call it schedule but making their day feel like it flows naturally helps them thrive in consistency. Introduce a particular activity and do it for a number of days and they develop the habit of doing it daily, and would even remind you if you forgot about it. On the other hand, if the schedule or the day is too erratic, the children are often rowdy and uncontrolled, too, and you might end up getting angry with them over something they did out of frustration.
 Of course, while daily cleansing is part of their flow, choose an effective and kid-safe shampoo & body wash that makes baths an activity to look forward to!
Boredom Tip: Let your little wonders bring cheer into chores! Doing the dishes using a natural dishwashing liquid that's safe on their skin but tough on post-meal grease makes a good start! Check out more ideas here!
Materials, experiences, and circumstances—these are the components of the atmosphere in our home. But what ties these together is the relationship that we have with our children. We may have the right toys, the right experiences, and the right circumstances, but if these are not rooted in a good relationship, then our atmosphere at home may not be as living or as inviting as we think.
 "There's nothing in the way of direct teaching that will ever have so wide and lasting effect as the atmosphere of home, and this atmosphere emanates from our own selves as parents. Our children live in and breathe this, and what we are is incorporated into them. What we think and say is the very atmosphere, the most natural thing that they can catch." - Charlotte Mason
For parents, remember that who you are—the values you prioritize, the thoughts that you ponder, the ideas you give worth to—truly affect your child's atmosphere. Education is more than just about knowing: it is growing and being a better person every day.
Excited to know more about Human Nature Kids Care products? Visit our website and browse through our collection of genuinely natural products especially made for your curious little ones.
Source: Roldan, Gina Guerrero. "Considering the Atmosphere of Our Home in Our Child's Education."
 Gina Roldan is a homeschooling nanay of four. She founded and is the Directress of Our Living Learning Homeschool (LLH), a support resource dedicated to serve and equip homeschoolers in the Philippines using the Charlotte Mason Method